It was out of this world (pun intended).
Arpit travels a lot for work, helping hospitals go paperless around the country. He'd always imagined that he'd probably meet the love of his life in a hospital while traveling, but life had other plans for him. One work trip took him to California, and he decided to tour San Francisco and check out the Golden Gate Bridge after wrapping up his project. Inspired by the beauty of the Golden Gate Bridge, Arpit got a little senti and couldn't help but get in his feelings about finding love. He had previously downloaded Dil Mil to start looking for someone who might share his culture and values, and decided to spend some time swiping on Dil Mil that night. That's when he came across the most beautiful smile he'd ever seen and matched with Nidhi. Meanwhile, Nidhi had also joined Dil Mil in the hopes of meeting someone she could create memories with. She had accomplished so many of her goals, from scoring her dream job of becoming a teacher to living on her own, and this was the last piece of the puzzle to make her feel like she was living that true rom-com life.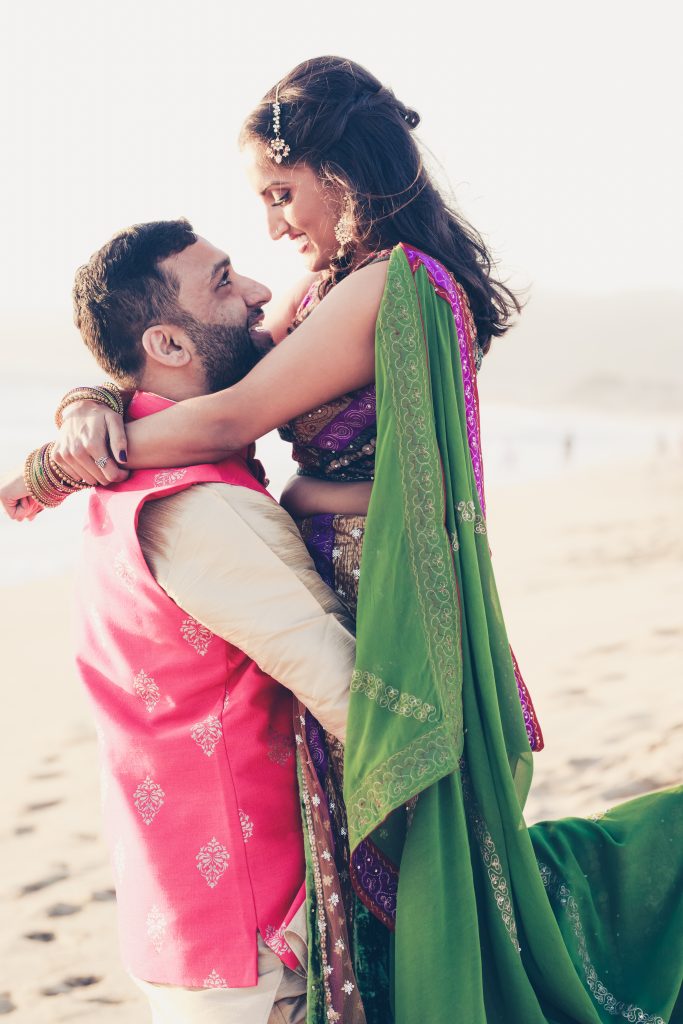 The couple talked for about a month before deciding to meet in person. Arpit had a feeling this was the girl he wanted to spend the rest of his life with, so he offered to fly back to California from his hometown in Alabama to see Nidhi. He sent her a bouquet of lilies everyday for three days before his visit, and arrived at her doorstep with four roses for the first four days of the rest of their lives (okay but how does one get a guy like this?? – asking for a friend). After this initial meeting, they traveled to different states to meet, visiting the highest points to get an aerial view of the city and looking at the constellations every night. Arpit also loved getting a custom tour of SF courtesy of his personal tour guide Nidhi.
Chicago was the first city Arpit and Nidhi traveled to as a couple and the first city they met in after they fell in love. It was the city that Arpit made Nidhi laugh so hard, she started to cry. It was the city where Nidhi helped Arpit face his fear of heights in the glass box at the Sears Tower. With so many fond and loving memories, it was only natural that Arpit wanted to propose there. He told Nidhi that they should make it a tradition to travel to Chicago every Labor Day weekend. Nidhi loved the idea and thought it was incredibly thoughtful.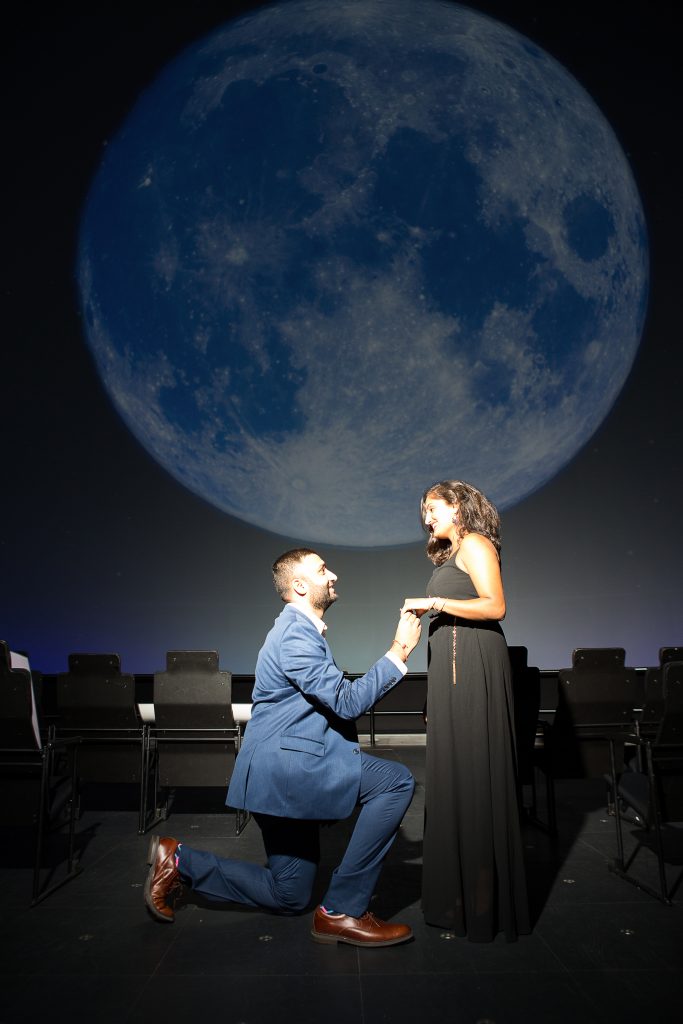 On the last day of their trip, Arpit took Nidhi to a spa where she was pampered like a queen and told her to dress for a formal dinner. When they jumped into the car, Nidhi got confused because they started heading in the opposite direction of the restaurant she thought they were going to! They ended up at the planetarium, where he walked her into an empty theater with a huge moon projected on the dome. Her favorite songs were playing, and astronauts started walking towards them with signs about their love. Then the last sign appeared and Arpit knelt on one knee. Nidhi couldn't believe what was happening, but she said yes! Turns out that the astronauts were her brothers and hers and Arpit's closest friends and family, who all joined in to celebrate the special moment!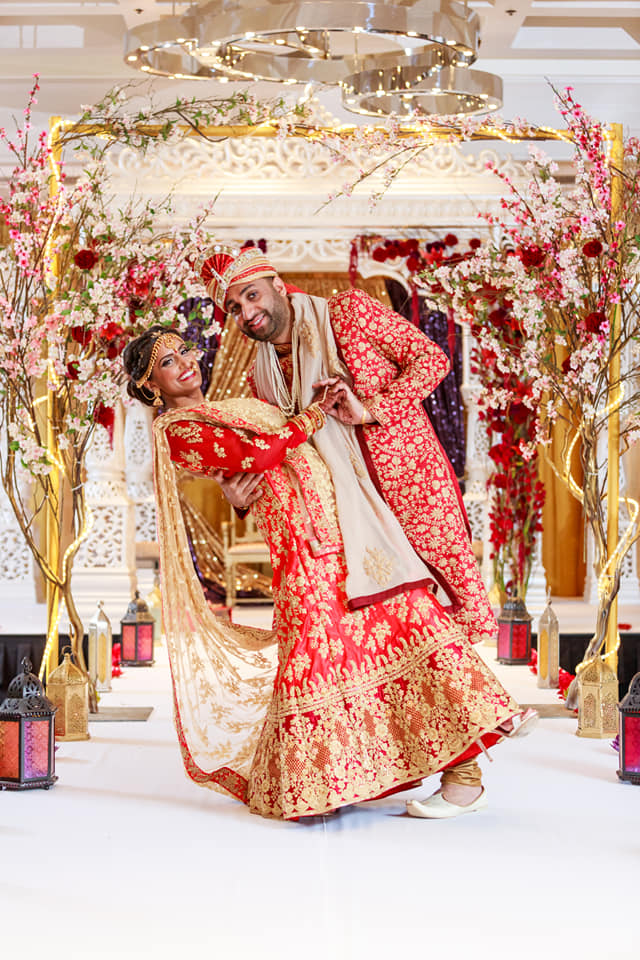 Nidhi and Arpit got married in 2018 in San Jose, and have been together for five happy years! #OnceUponADilMil